A year since Russia invaded Ukraine, opinion about the war among African countries appears not to have shifted much.
Thirty countries – just two more than last year – voted in favour of a UN general assembly resolution that condemned Russia, supported Ukraine's territorial integrity, and called for peace.
Madagascar and South Sudan, who both abstained on a similar resolution last year, voted in favour this time. Morocco also missed the 2022 vote but cast its ballot in favour of the resolution on Thursday.
African nations accounted for nearly half of all abstentions. Gabon, which changed its vote from being in favour of the pro-Ukraine resolution last year, was among the 15 African countries that abstained.
Officially, these countries say their position is not aligned with either Russia or Western-backed Ukraine.
Despite an increase in engagement and visits from senior officials from Western countries, as well as Ukrainian and Russian foreign ministers over the past year, their stance has not shifted.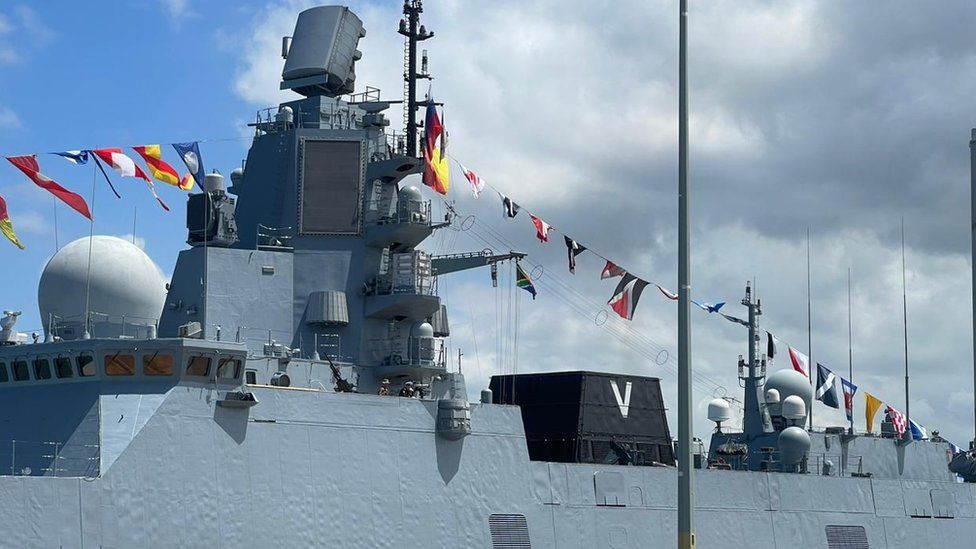 A day before the latest UN assembly, Ukraine's President Volodymyr Zelensky spoke to his Ugandan counterpart, Yoweri Museveni – but that last-minute intervention did not sway the vote.
Namibia, which hosted US First Lady Jill Biden on her maiden tour of Africa this week, also did not budge.
"It's not flipping a light switch," US Secretary of State Antony Blinken told The Atlantic, acknowledging the diplomatic challenge the West faces in winning support for Ukraine in some African countries.
He expressed optimism, however, that South Africa – which is currently hosting 10 days military exercises with China and Russia – was "on a slow trajectory" away from Russia.
The South African authorities have denied the war games were provocatively timed to coincide with the first anniversary of Russia's invasion of Ukraine.
Why ties to Russia are strong in some parts Africa
Some African countries had a decades-long relationship with the Soviet Union. After it collapsed in 1991, these ties continued with Russia, with many African independence leaders saying supplies of weapons and military training were key in helping the fight against white-minority rule and colonialism.
In South Africa, during the struggle against apartheid, the US government designated the Africa National Congress – today's ruling party – a terrorist group.
Its leaders, including Nelson Mandela, were also classed as terrorists.
Despite winning a Nobel Peace Prize in 1993, jointly with the last apartheid leader Frederik de Klerk, and becoming the country's first black president from 1994 to 1999, Mandela remained on the US terror watchlist until it was revised in 2008.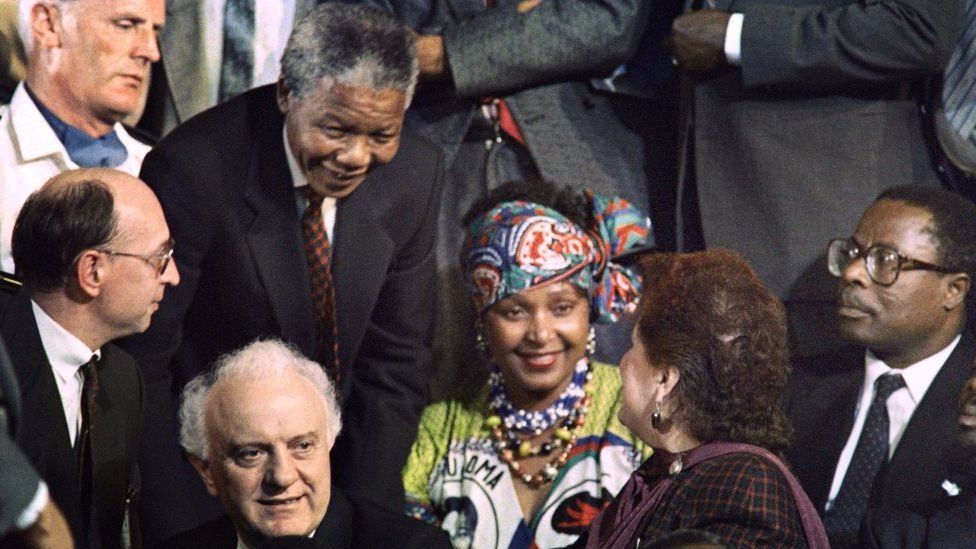 "Of course, unfortunately, more than unfortunately, the United States was much too sympathetic to the apartheid regime, so that history also doesn't get erased, you know, overnight," Mr Blinken told The Atlantic.
But the colonial past doesn't entirely explain the current relationship, at least for some countries.
Nations like Eritrea and lately Mali – both largely isolated from the global community – have found an ally in Russia.
They were among the African countries which recently hosted Russia's Foreign Minister Sergei Lavrov, and both voted against the pro-Ukraine UN resolution.
Mali's military leaders last year ordered all French troops to leave the country, and have invited the Russian Wagner Group of mercenaries to replace them in helping fight an Islamist insurgency in the country.
Seven other African countries – Senegal, Tanzania, Equatorial Guinea, Burkina Faso, Eswatini, Guinea Bissau and Cameroon – did not vote at all. The first three voted to abstain last year.
It is not possible to generalise the reaction and sentiment of a continent of more than 50 countries.
Each would have their own reasons for whichever way they voted.
And while the vote is not legally binding, it will no doubt continue to shape geopolitical alliances in the months and years to come.
Source : BBC News