Kazakhstan is again looking to the potential of a Trans-Caspian pipeline, but do plans to diversify oil export routes just hitch the Kazakh economy further to a doomed fossil fuel industry? Kazakh President Kassym-Jomart Tokayev called diversification of oil export routes, particularly the Trans-Caspian option, a "priority" in a 
government meeting on July 7
. Although Tokayev did not mention Russia directly, the comments came days after a Russian court ordered a 
suspension of operations
 at Novorossiysk, the Russian port that handles the majority of Kazakhstan's oil exports. Although CPC has lodged an appeal, which has reportedly delayed the suspension of operations, the incident follows a number of disruptions at Novorossiysk in the last year, which illustrate the vulnerability of Kazakhstan's most lucrative industry to disruptions. As 
Paolo Sorbello explained earlier this year
, "Now, [CPC] transports two-thirds of Kazakhstan's oil exports. That's around 40 percent of Kazakhstan's total exports." It's a significant liability for such a critical sector to depend on a foreign chokepoint. From 
spills
 to 
storms
, there are plenty of risks that can interrupt operations before factoring in the often consequential, but harder to measure, influence of politics. Diversification would seem to be the obvious the solution, but equally obvious are the difficulties of achieving it. As a landlocked country, Kazakhstan is dependent on the territory of other countries to see its oil reach global markets, no matter which direction the oil flows. In addition to CPC, which carries oil from from Atyrau province in Kazakhstan across southern Russia, Kazakhstan can move oil via the 
Uzen-AtyrauiSamara pipeline
 into Russia and from there via the Russian pipeline network to the Baltic terminal of Ust-Luga or Novorossiysk on the Black Sea. Then there is the Kazakhstan-China pipeline network. Kazakhstan 
also ships
 oil via rail and by tankers across the Caspian but at much smaller volumes. Trans-Caspian routes for both oil and gas have long been pondered, but none yet realized.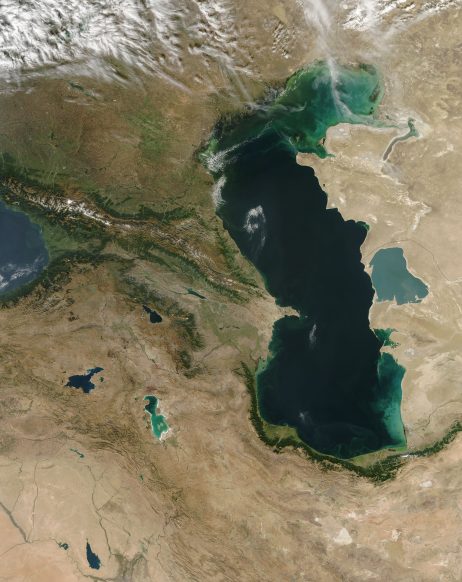 Tokayev's call for rapid diversification of export routes is "an unrealistic objective to be reached in the short term," Luca Anceschi, a senior lecturer in Central Asian Studies at the University of Glasgow, told The Diplomat. "[P]ipelines are expensive energy infrastructures, which, to be constructed and enter into line, require long negotiation rounds with transit partners and, most importantly, buyers." Tokayev's urging that the "priority direction" for oil diversification is the Trans-Caspian route resurrects the efforts of his predecessor, Nursultan Nazarbayev, to transport more oil across the Caspian Sea to Azerbaijan and onward to Europe. 
In 2006
, Kazakhstan and Azerbaijan signed a framework agreement on a trans-Caspian oil transport system, though that left open the details of whether the envisioned system would include a seabed pipeline or increased tanker transport. 
By 2009
, state energy companies in both countries agreed to carry out further feasibility studies and 
during a visit by Nazarbayev to France
, the then-Kazakh president heralded the "
French side's participation
 in the project to construct the main export oil pipeline from the Caspian Sea to Baku and Europe." More than a decade later, there's no still pipeline across the Caspian. Whether Tokayev's recent emphasis on diversifying oil export routes can actually move the process along is unclear, but arguably unlikely. More importantly, diversifying oil export routes only hitches Kazakhstan's economy further onto an industry many see as inevitably doomed, as climate change motivates a hoped-for global shift away from fossil fuels. "The regime's obduracy in keeping the whole economy structure dependent on the energy sector will one day clash with the reality of the post-oil world," Anceschi warns. "At that point, it is reasonable to expect that a dramatic economic crisis will erupt: the leaders of a New Kazakhstan ought to prepare to mitigate the risks associated with that scenario, as a post-rentier economy is not only more stable but also — and perhaps crucially, given the socio-economic grievances that continues to arise from the Kazakhstani society — a fairer economy." Source :
The Diplomat