Albufeira (08/06 – 27.27) For travelers looking for offbeat beach destinations for a holiday, Portugal's Algarve region has something awesome and unique to offer! The country attracts holidaymakers from across the globe every summer. From sun-kissed beaches and pretty fishing villages to grand old forts to Disney-like castles, the place is a hub of everything natural and beautiful.
For those who don't know, Algarve is also one of Europe's sunniest destinations, where one can enjoy all the seasons!
But today, we are going to tell you a little secret of Portugal that has been hiding away from the eyes of international travelers. Benagil, a beautiful village set right in the middle of Portimao and Albufeira towns, is where pristine beaches and mysterious skylit caves come together to form something magical.
The Skylit Sea Cave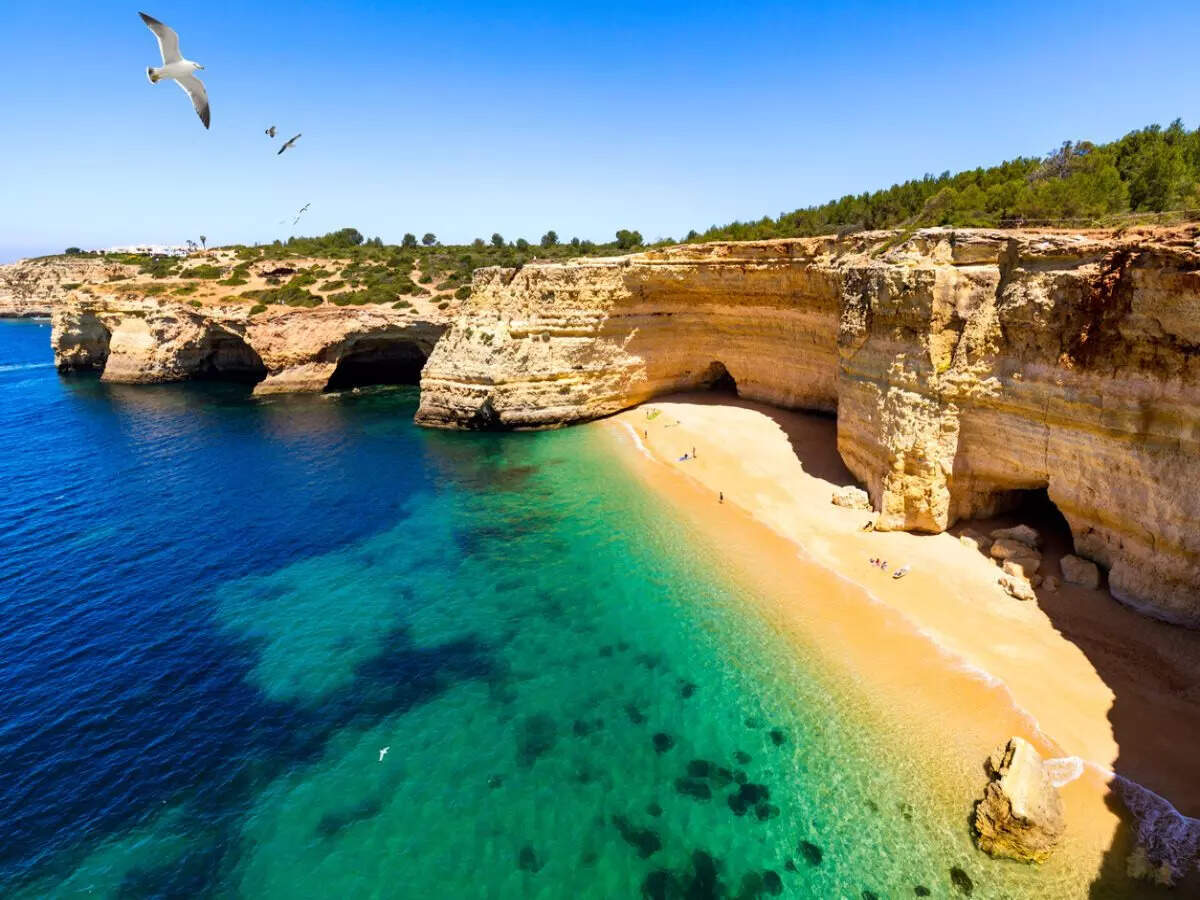 As far as the history of the place goes, Benagil is a result of erosion over the course of 20 million years! That explains the many incredible caves here. There's one cave that needs special mention, which is absolutely incredible, naturally skylit and totally Instagram-worthy. One can only reach this sea cave via boat, kayak or paddle boat.
The village is also part of Algarve's famous hiking trail known as the Seven Hanging Valleys. The trail takes people on a 12 km long journey along the coast. For people's safety, the government has put a fence around the skylight region of the cave but one can still look inside.
One can also swim to the cave but it's not recommended given the rocky shoreline, and rough waves. It could be dangerous. People often compare it to a cathedral because of its dome-like interior and huge size.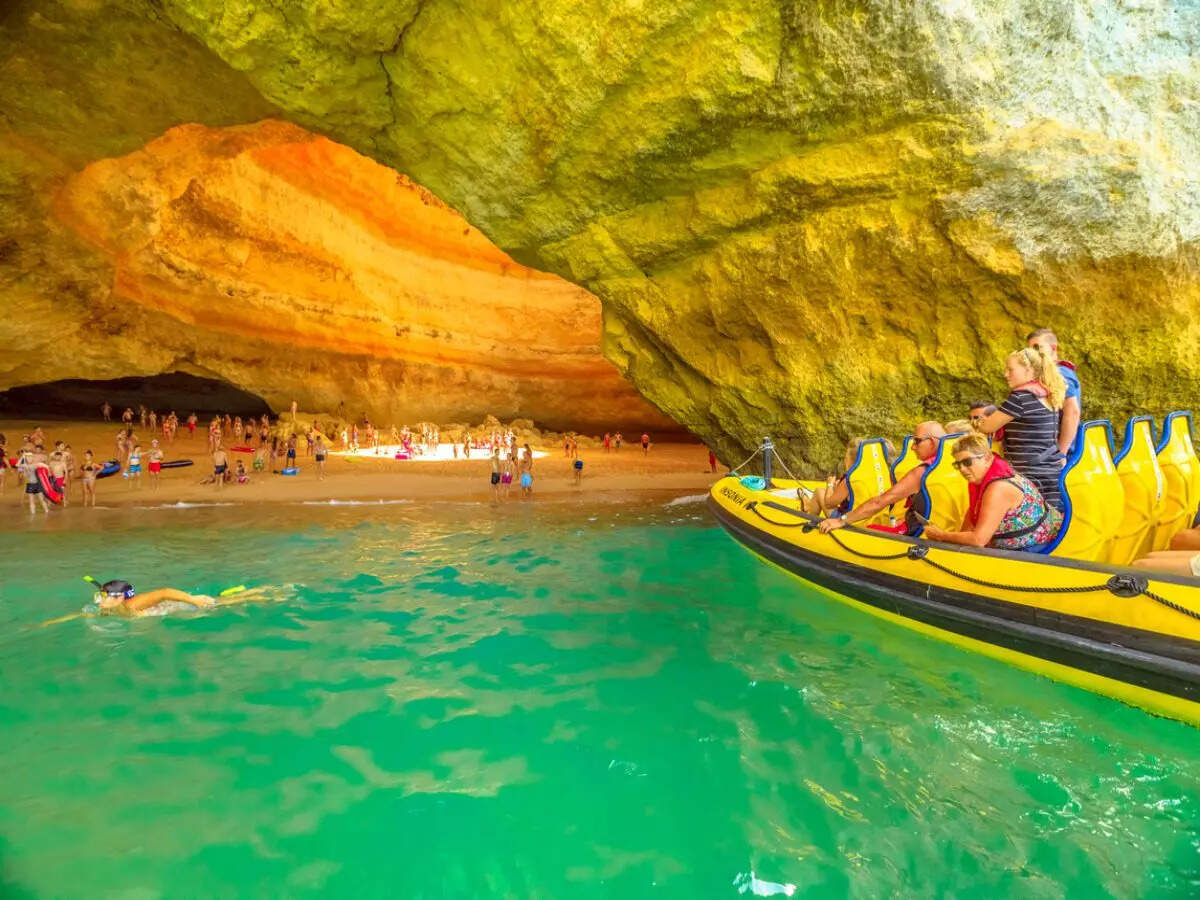 So if you are someone looking for a less-crowded and peaceful and unique option, you can definitely plan a holiday in these gorgeous caves of Benagil.