For Black communities in today's South Africa, the legacies of colonialism and apartheid still prevail, shaping social structure and limiting access to opportunities. Colonialism displaced Black South Africans from the mid-seventeenth century, eroding cultural and social systems.
From the 1950s, apartheid legalized systematic racial discrimination against disenfranchised, mainly Black, people. It limited their economic opportunities and social standing, prescribing an inferior education system to deliberately shape a poor quality of life. The policy fuelled systemic sexism, sexual-orientation discrimination, ageism, and the use of ethnicity as a divide-and-conquer strategy.
Seventy years later, even after more than 25 years of democracy following the end of apartheid in 1994, schools and suburbs are still predominantly segregated, with government funding unevenly allocated in terms of facilities and quality of education.
Former South African president Nelson Mandela once said, "In Africa there is a concept known as ubuntu — the profound sense that we are human only through the humanity of others; that if we are to accomplish anything in this world, it will in equal measure be due to the work and achievement of others."
As three past and present employees of the South African National Biodiversity Institute (SANBI), a conservation organization founded in 2004 to manage the country's biodiversity resources, we have been advocating for a culture of treating others in the way we want to be treated: by applying universal shared human values, redefining institutional culture and systems to be inclusive, and opening safe spaces for a diversity of ideas. We have proposed a ground-up approach that aims to focus on holistic transformation at different levels in our organization.
Our approach was to initiate a platform to identify inclusivity challenges, foster awareness and collaboration among staff and collectively develop innovative ideas and solutions. These would be aligned to existing organizational values, such as ubuntu, growth, respect and tolerance, excellence, accountability and togetherness. We strive to bring about institutional cultural change through facilitated, constructive conversations, by strengthening connections and cohesion among staff and through creative and proactive problem-solving across our institution.
Mentorship that thrives
Institutional culture needs to enable successful mentoring by creating a safe space. For example, SANBI's mentoring programme for interns, students and early-career scientists involves quarterly meetings between them and dedicated human-resources staff — check-ins that provide a space to engage with programme coordinators without early-career researchers' supervisors being present. In addition to sharing feedback on institutional policies and procedures, early-career scientists have the opportunity to discuss challenges they might face because of their supervisor or work placement. When issues are identified early, transfers or exchanges between work programmes can be arranged.
Every year, we each sign up to mentor junior researchers to provide a supportive environment for guidance, counselling and the transfer of skills. We develop structured workplans with specific goals and outputs, and we discuss expectations with our protégés. In addition, we offer shared workspaces for interns and encourage peer learning, so that interns can form a peer support network. In these relationships, trust is crucial and can be a gateway to broader professional and personal networks.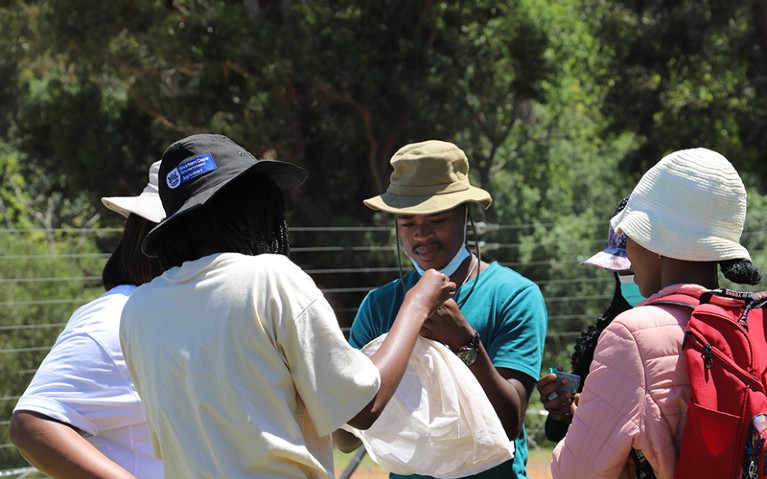 Institutions should recruit outside of their walls, if necessary, to ensure that appropriately skilled mentors are paired with early-career researchers. For mentorship to thrive, institutions must also create an enabling environment. In non-supportive environments, staff — particularly those from under-represented groups — who remain inadequately skilled and work without guidance become frustrated. Some can even feel they don't belong because they see themselves as lagging behind their peers.
Institutions often focus too strongly on outputs — such as publications, products or technologies — at the expense of reflecting on the values that uphold the institution. These values might be outdated and out of touch with those of staff, or with those held by partners, stakeholders or society at large. If staff cannot relate to the institutional culture and systems, job satisfaction and retention rates can suffer.
Until a few years ago, for example, venues at our organization were named after former staff, as a way of acknowledging their contributions. Inevitably, these were mostly white, male, senior staff, such as Harold Pearson, the first director of Kirstenbosch National Botanical Garden, and Brian Rycroft, who served as director in the 1950s. But the contributions of staff who were employed in junior positions for 20–30 years also needed to be acknowledged. After an outcry around 2014, then-chief-executive Tanya Abrahamse, the first Black woman to hold the post, decided to acknowledge contributions of staff no matter their position. As a result, we now have Richard Crowie Hall, an exhibition space named after one of SANBI's longest-serving staff members.
The protracted legacy of apartheid in South Africa means that if institutional implicit biases are left unaddressed, they can create a fertile ground for racial, ethnic, tribal, financial and gender tensions. We urge more institutional recognition of the contributions of all.
Fostering safe spaces
Through our engagements with each other, we have discovered a set of shared values, aligned with those of our institution, and have set out to establish a space to build our vision of a supportive, safe environment based on these values. Safe spaces are required for expressing controversial or uncomfortable views and to do the hard work of finding solutions to inequities. Confidentiality and trust cultivate such safe spaces, which can be created initially in small groups, then expanded to constructive formal or informal spaces. The conversations and suggestions of informal discussion groups about staff development and transformation can be elevated to management for implementation.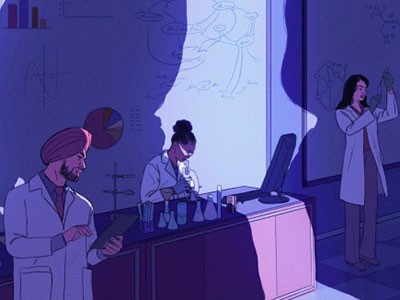 Decolonizing science toolkit
Safe spaces are a necessity for institutions that wish to truly address their legacies of racism and colonialism. Policies alone will not create these spaces — they require dedicated staff, too. Such spaces should ensure that those who speak up can do so without fear of being labelled as troublemakers or victimized.
As a first step in pursuing this vision, we met with the senior teams at our organization to share ideas around the need for and benefits of an inclusive culture. We highlighted that inclusivity improves work–life balance, productivity and mental well-being for all employees.
Any change, transformative or otherwise, is a process that takes perseverance, patience and determination. For any individual scientist to grow and flourish, they need a supportive environment, rich mentorship, a safe space and an enabling culture. It's time for those factors to apply to all scientists equitably, no matter their gender, race, ethnicity or tribe. By fostering this mindset, we aim to reframe the narrative of our history and, in doing so, give all South African scientists their chance to thrive.
Source : Nature